Welcome to the website of TimE Food Solutions!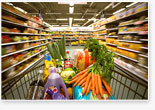 TimE Food Solutions offers you many years' experience in agro & food.
In the field of marketing and communication TimE Food Solutions has comprehensive experience, gathered in a period of 25 years, especially in marketing of concepts in fresh food: meat, fish, dairy, fruit and vegetables and eggs for example. The emphasis on fresh underlines our strong affinity with primary production level: farmer, breeder and grower and guarantees our expertise in chain marketing, in which we have a lot of experience. We have great enthusiasm for pure, real food, whether regional products, private labels or brands.
In the field of quality and technology TimE Food Solutions has more than 25 years of experience within the Food Industry. We have experienced all processes that have a significant impact on the manufacturing of top quality, safe and innovative products, especially in the dairy and bakery industry. We are your partner for new product development, supplier management, complaint handling, auditing (internal and external), HACCP, change management and internal improvement processes, not only in the dairy and bakery industry, but thanks to efficient and effective application also in unlimited other industries. Most apparently within food, other industries make use of our expertise as well.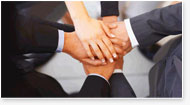 TimE Food Solutions offers longstanding experience in project management within agro & food. In close cooperation with our principals we will prepare each and every project in a strictly professional manner. In this way we realise full commitment with respect to objectives, deliverables and control aspects right from the start of the project.
TimE Food Solutions also offers interim job solutions. Do you need temporary staff? Thanks to our expertise and comprehensive experience, TimE Food Solutions can provide you with a flexible marketing professional, especially for brand, product and communication management. In the field of quality and innovation, TimE Food Solutions is your partner with unlimited experience within the food industry for equivalent job positions like Quality Assurance Manager, Product Development Manager and Quality Manager Supply Chain.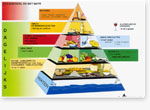 Quality is at the base of the marketing pyramid and a key value in most organisations in agro & food. To be able to achieve, but moreover to maintain a leading market position, 'continuous improvement' is the buzz-word. Quality asks continuously for further adjustments in processes. Within TimE Food Solutions we breathe 'continuous improvement' from day-to-day. We are able to support you both on management level as well as in implementation to realise your quality targets. Knowing the latest developments with respect to quality, food safety and certification your needs will become our objective.

The Quality Improvement Approach is an integrated concept to help organisations to make structural improvements and remain succesful. The Quality Improvement Approach is a focussed way for optimising quality, consisting of three tools: the QI-Scan, QI-Sessions & QI-Support. The Quality Improvement Approach guarantees continuous improvement at three required levels: knowledge, commitment and behaviour. Whether it is for quality in production or quality in other organizational processes, such as in- or external communication, the Quality Improvement Approach of TimE Food Solutions is very useful.